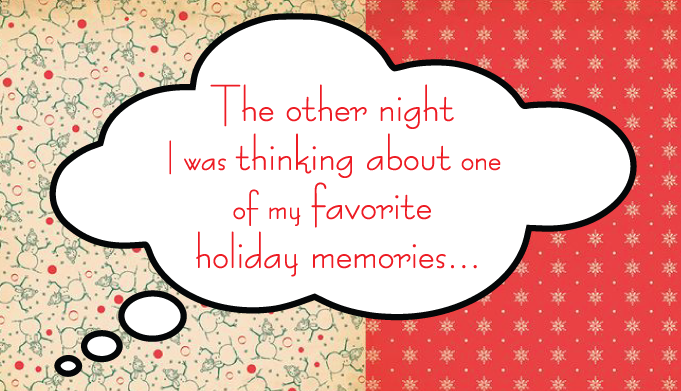 In second grade my french teacher was Madame Riggs, she was a native of France and had this elegance to her that I thought at the time only came from France. Her shoes were always regal kitten heals and she had ornate accessories and broaches that I was sure at the time must have come from distant royal family members. She was always doing at home dye treatments on her hair so it was exciting to anticipate how the Reds were going to turn out- pink or auburn or how the blondes and brunette had been streaked through. Always humming a little tune, making these elaborate masks with beads and lace and her desk decorated with beautiful glass bottles. Madame had been my French teacher since kindergarten so I had had a lot of time to fully observe her.
During the holidays though she always had a different approach. While all of the other teachers decorated their room like Christmas exploded (which being honest is so much fun to me too), Madame always had a beautiful simple white candle next to a Yule log cake, called a buche de Nol, and some type of Christmas "mask" she had decorated that year. There was always soft gentle French carols playing in the room and she always had some warm magical cider or hot cocoa with "sophisticated" glasses for us to drink out of.
She announced on one of the early days in December that we needed to take our shoes off and line them up in the hall and that we would be in our socks the rest of class. I was ecstatic about this,I had no idea what was going on but I got to be in my socks in Madame's room and there was a surprise coming, plus I had my Christmas socks on so this was a win win! She started telling us the story of Pere Noel, "Father Christmas", (the French Santa Claus) and their traditions. She spoke how the children and adults would place their shoes out by the fireplace and Father Christmas would then fill the shoes with toys and treats of nuts and fruits. I was speechless, how did I not know about this magical Father Christmas, my parents hadn't told me- maybe they didn't know either?. I was on the edge of my seat with every soft flowing word she spoke. She spoke of Pere Noel's long flowing red robe and how he comes earlier in December.
As class concluded she gave us all a hug and said to calmly go into the hall and check our shoes. My heart was racing, had Father Christmas come during class and I had missed him? I thought I should have kept an eye on the window how could I have not seen this magical man, maybe I could catch him and give him a hug and meet his donkey.
As I was scrambling to pack up my pencil case, Madame came up to me and said "sometimes some of us need to learn how to receive during the holidays, especially the ones who are so great at giving"- she smiled and said Joyuex Noel gave me a huge hug and I hit the door running. At the time not fully ingesting what she had just said to me.
Out in the hall my classmates were squealing, our shoes had been filled by Father Christmas. I couldn't believe it, Pere Noel had been just out in the hallway just then. I was so excited I began running down the hall shoes in hand to find my mom (she worked at the school) to tell her what had happened.
My mom was in her office and listened so excitedly to my story and looked at every single treat I had received. She said she had a couple more things to finish up and I told her we needed to call dad to come get me because I had to get home right away because I had to take care of some urgent things, (I had to make sure my parents and I were ready for Father Christmas).
When my dad arrived I was still in my socks holding my shoes, toys and treats flying everywhere- I screamed and squealed the whole way home telling my dad about Father Christmas – we got home, he said he had to finish with some work in the yard and did I need his help with what was so urgent- I told him no I had everything under control. ( he smiled but I knew there was some concern of oh no what is she up to).
For the next two hours I lined every hallway in the house with my shoes, my dads shoes, my moms shoes, snow boots, my grannies slippers she kept in the guest bedroom- my dog muffin didn't have shoes so I was brainstorming what I could do for him. But eventually, I had us all covered. When my parents came in that day I can remember them saying "oh my goodness".
For the next week I lined all of our shoes, excitedly receiving fruits and little gifts all week. Then one day my dad came and said that Father Christmas was on vacation til next year. A little sad I said ok, but man what a ride Father Christmas had given us.
To this day we laugh about me lining the hallway with shoes, but now older, I often reflect on what Madame told me that day- that didn't really sink in til many years later- that the holidays can teach us how to receive. How to receive not just gifts, but love, hugs, magical moments, to receive blessings and miracles, to receive the joy of company of others, to receive hope and grace.
I know a lot of people talk about the giving piece and the part about "it's not the gift that matters". But what I'm noticing the most about the majority of people is that they don't know how to receive. So in honor of Father Christmas teaching us how to receive, put a pair of shoes bythe fireplace this holiday season or in a place you will notice, to remind you to receive this holiday season. Receive all the love being sent to you, receive all of the hugs and hope, receive the prayers and blessings from the universe. Rumi once said "if you wish for light be ready to receive light". This holiday season allow yourself to receive!!!
I am wishing you all a beautiful holiday season!